Stored XSS in
BigBlueButton
Pentests.nl has discovered a vulnerability in BigBlueButton (version 2.4.7 and prior) which could be exploited to perform stored Cross-Site Scripting (XSS) attacks by sending private messages to users.
About BigBlueButton
BigBlueButton is an open source web conferencing system designed for online meetings and online learning. BigBlueButton is a tool used by instructors and teachers, which helps them access to Learning Management Systems, engagement tools and analytics.
Overview
The XSS vulnerability can be triggered by joining a room with a XSS payload as username and send a private message to a user.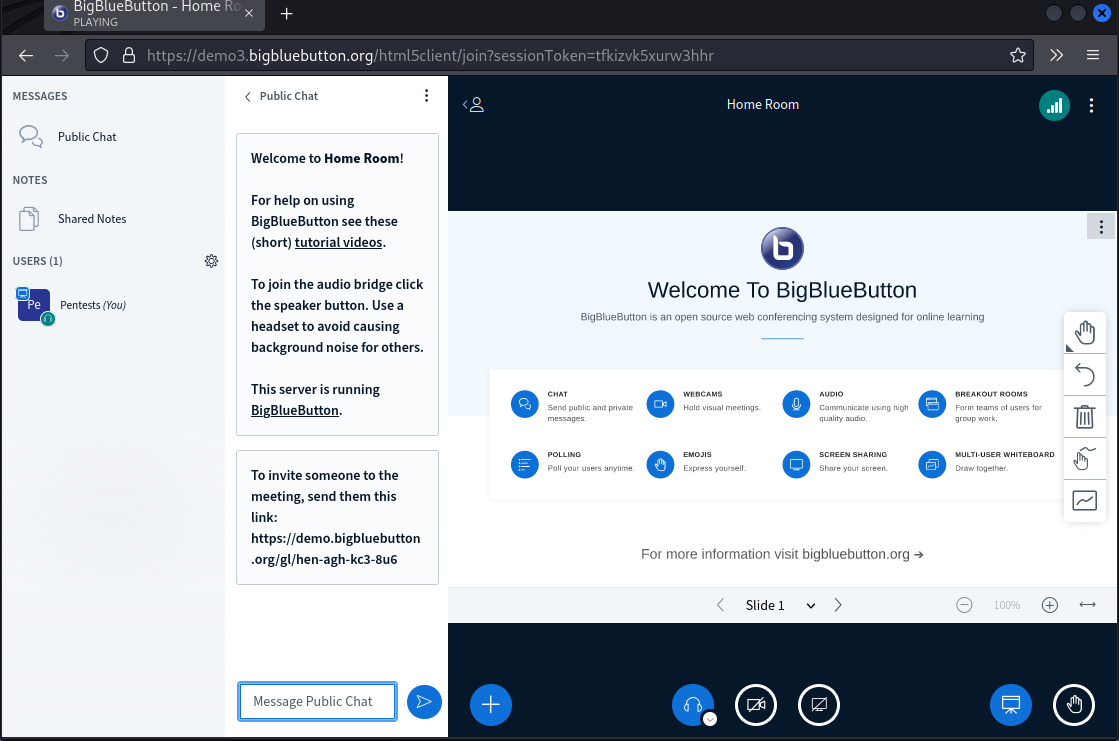 Impact
A successful exploit allows attackers to inject malicious JavaScript code. Doing this could lead to multiple exploitation scenarios using XSS in BigBlueButton, including adding an administrator account.
CVSS score: 7.2 High
CVSS string: 3.1/AV:N/AC:L/PR:N/UI:N/S:C/C:L/I:L/A:N
Remediation
Update BigBlueButton to version 2.48 or 2.5.
Disclosure timeline
24-03-2022 – Bug discovered, initial report to BigBlueButton team
01-04-2022 – A reminder sent
03-04-2022 – Vulnerability acknowledgement by BigBlueButton
09-06-2022 – Private patch was released and pentests.nl verified the patch
09-06-2022 – Public patch was released for versions 2.4 and 2.5 from BigBlueButton
22-06-2022 – Full disclosure
References
https://github.com/bigbluebutton/bigbluebutton/releases/tag/v2.4.8
https://github.com/bigbluebutton/bigbluebutton/releases/tag/v2.5.0
https://github.com/bigbluebutton/bigbluebutton/security/advisories/GHSA-hwv2-5pf5-hr87
Ontdek hoe je de Server-header in HTTP-responses beheert voor IIS, Nginx en Apache om je webserver veiliger te maken. Veiligheid is geen luxe, maar een noodzaak.
read more